Windy City Miata Club Test and Tune
Northern Illinois University Convo Center
April 24, 2005

---
It was a day to be frozen and sun-burned at the same time. We had 44 drivers come out and that number was about the same as the air temperature at noon time. Throw in the steady 25 mph gale off the corn fields, and it was probably a 35F wind chill, and even colder when we started at 10 AM when it still was in the 30's. At least it was sunny, but who remembers to put on sun-block when it's that cold.

Our scoreboard still worked great though,

Our timers were snug as bugs in an SUV.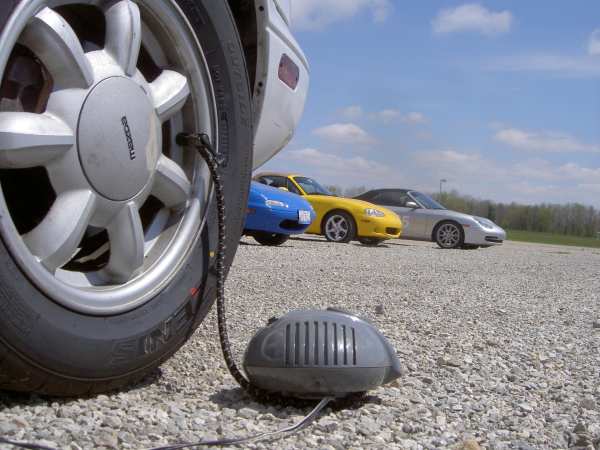 Nothing like the rattle of an air pump on a Sunday morning. It sounds like ..autocross!
P.S. You're suppossed to take off those hubcaps, Harry!

Miata not ready? For Rob Riter, that means it's time to borrow Dad's grocery getter.
We hope be back here in May. The NIU folks were great to let us use their facilities.